Upload your course certificate on LinkedIn.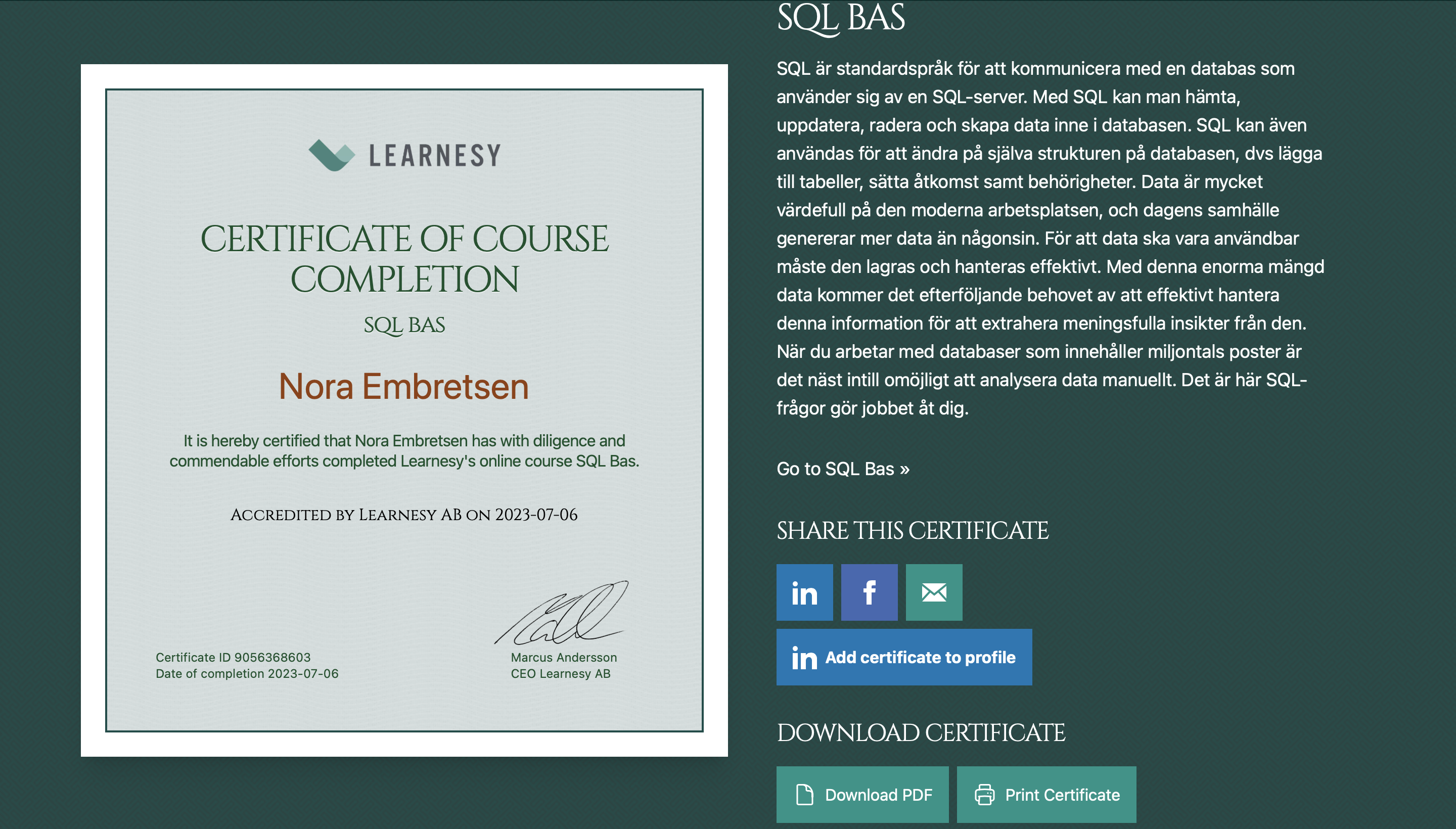 A certificate confirming your completion of a course in Excel, Power BI, SQL, or PowerPoint can make the difference in whether you're invited for an interview, secure an internship, or even land a new job. That's why you can now share your course certificate on LinkedIn or download it as a PDF with just a few simple steps!
---
Of course, at Learnesy, we believe that you should share your diploma on LinkedIn. This is very straightforward, and you can follow the short guide below. The prerequisite is that you have completed a course. You can find your course certificates in the top menu under "Course Certificates".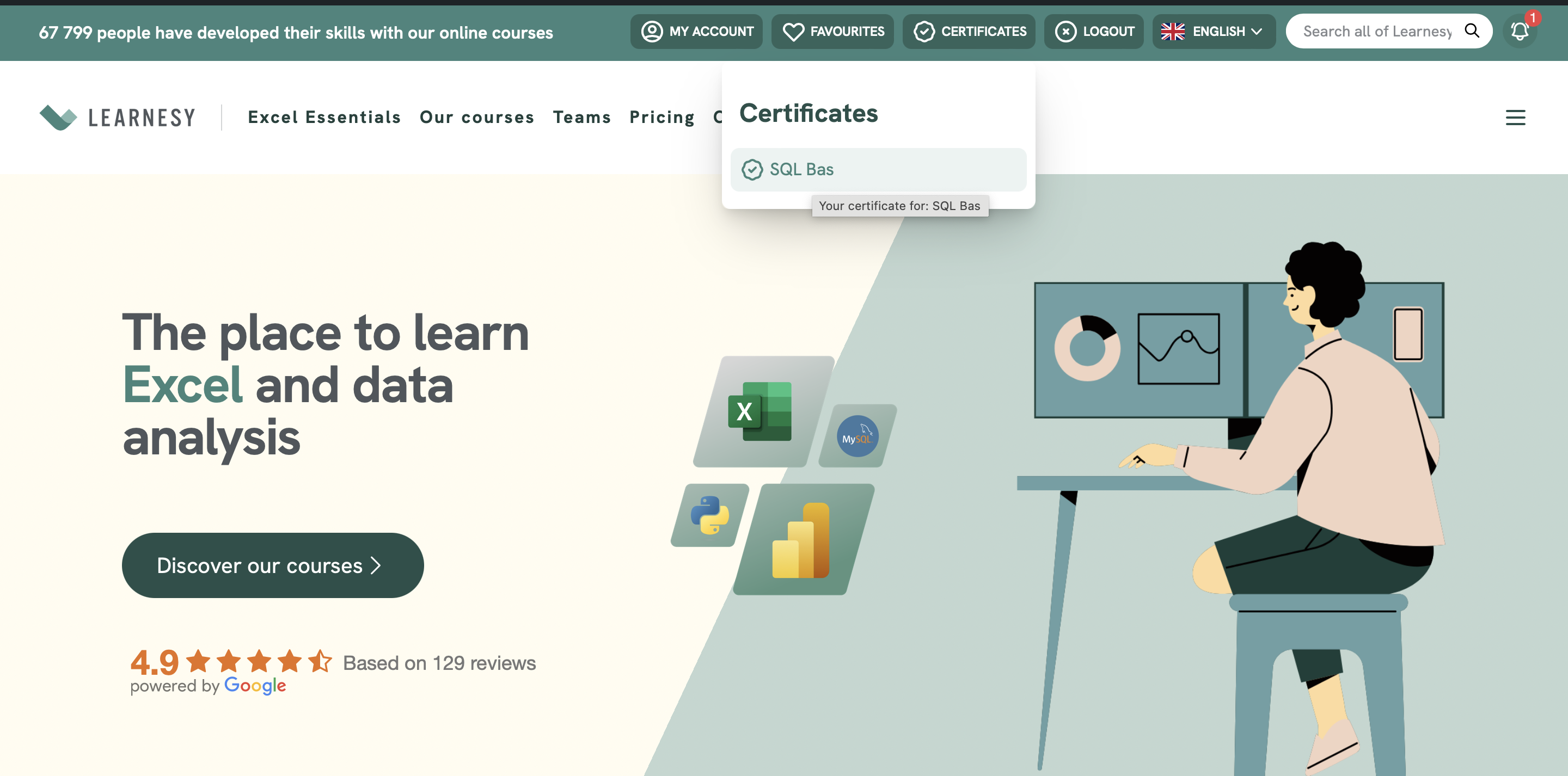 ---
Step 1 – Click on "Add Certificate to profile"
Change to English if desired and click on "Add certificate to profile". You will now be redirected to LinkedIn..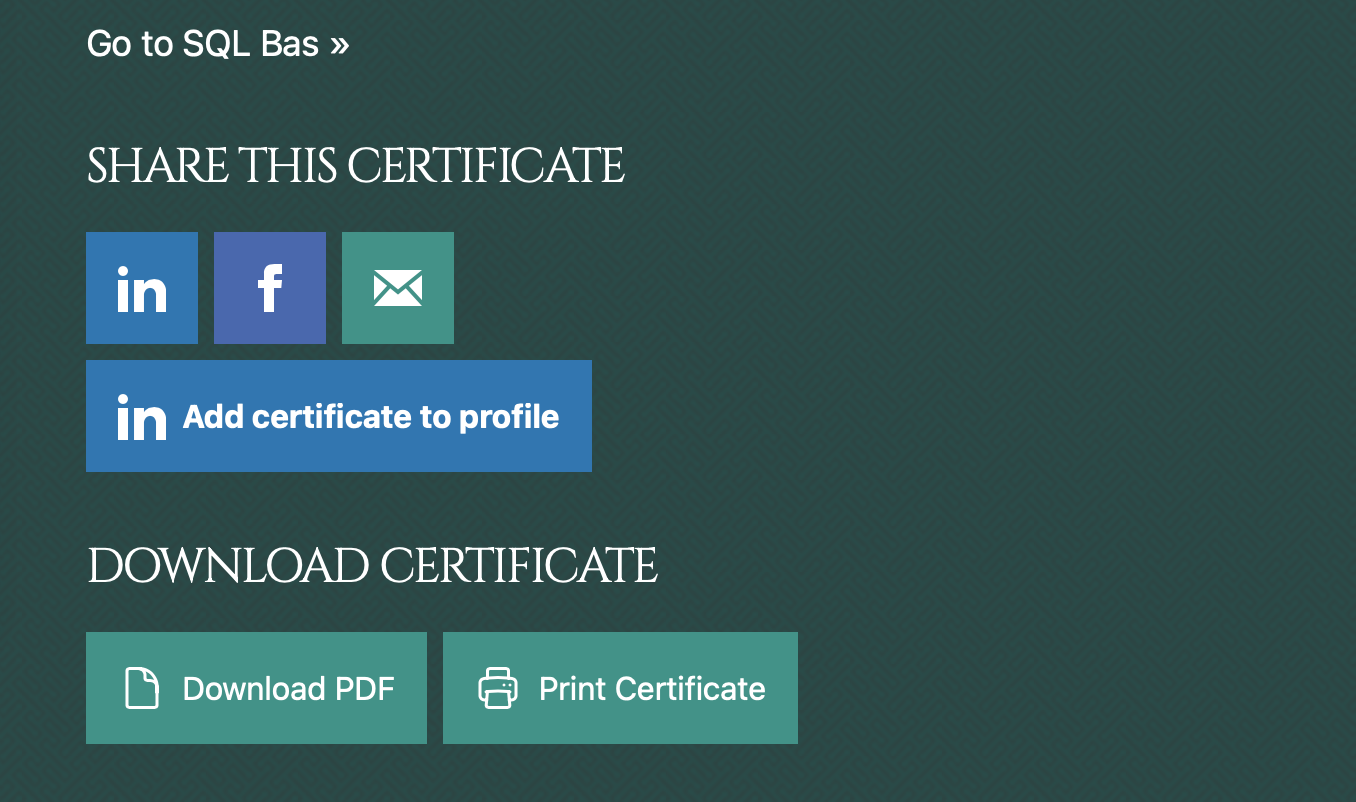 Step 2 – Publish on LinkedIn
When you're redirected to LinkedIn, a dialog box will open. Here, you can simply press "Save."
Step 3 – Celebrate your diploma!
Summary of the steps in Swedish: