Back to all courses
Beginner
Analyse data on a whole new level with Power Pivot and Data Analysis Expressions (DAX)
With Power Pivot and DAX, you can model data, visualize big data, and easily and efficiently create analyses to gain important insights. Data Analysis Expressions (DAX) is a collection of formulas used in Power Pivot, Power BI, and Azure Analysis Services, among others. If you work with data management and analytics, you will surely greatly benefit from this Excel add-in.
Go through the course at your own pace
Practical exercises and quizzes
Personal diploma
Save lessons as favorites
What you will learn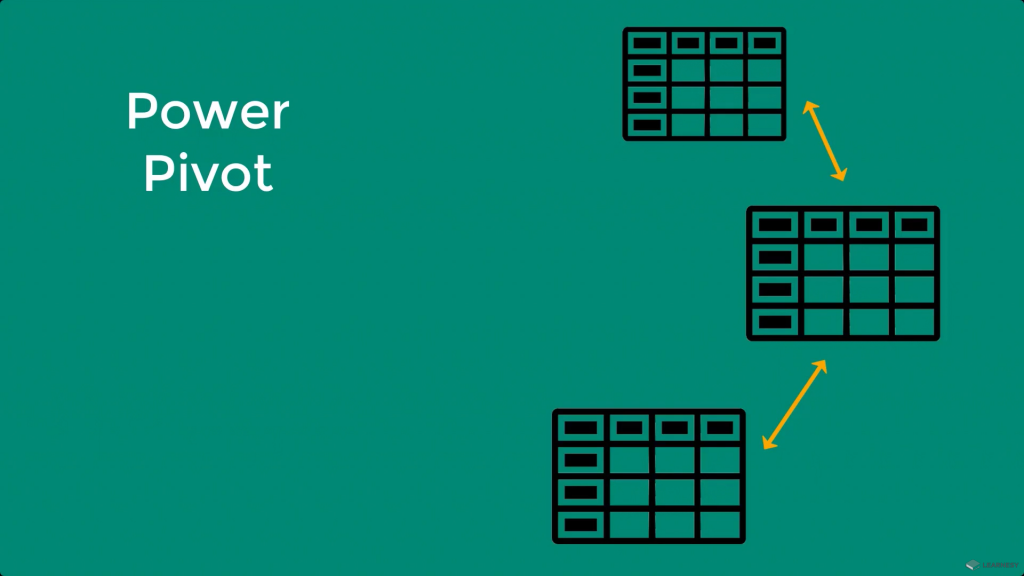 Power Pivot Basics
Gain a basic knowledge base in Power Pivot by first downloading and creating a shortcut to Power Pivot as an add-in for Excel. Retrieving data from external sources correctly is the most important step for the program, and in this course you will learn to do just that.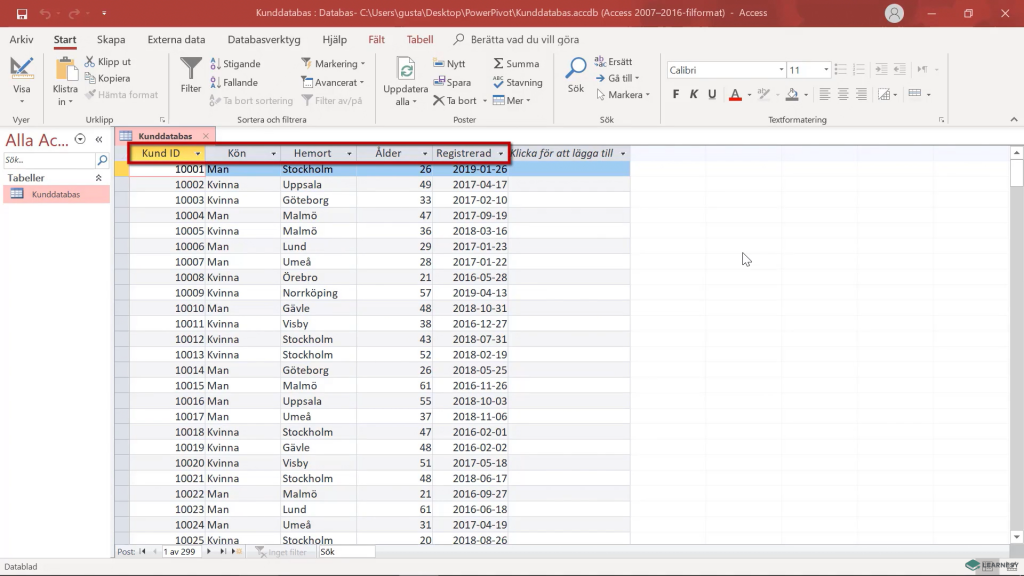 Relationships and columns
Relationships are an essential building block of working in Power Pivot, where many different kinds of relationships are created between separate databases. You can connect columns from one database to another to create completely new information as well as new ways of looking at the data you're working with.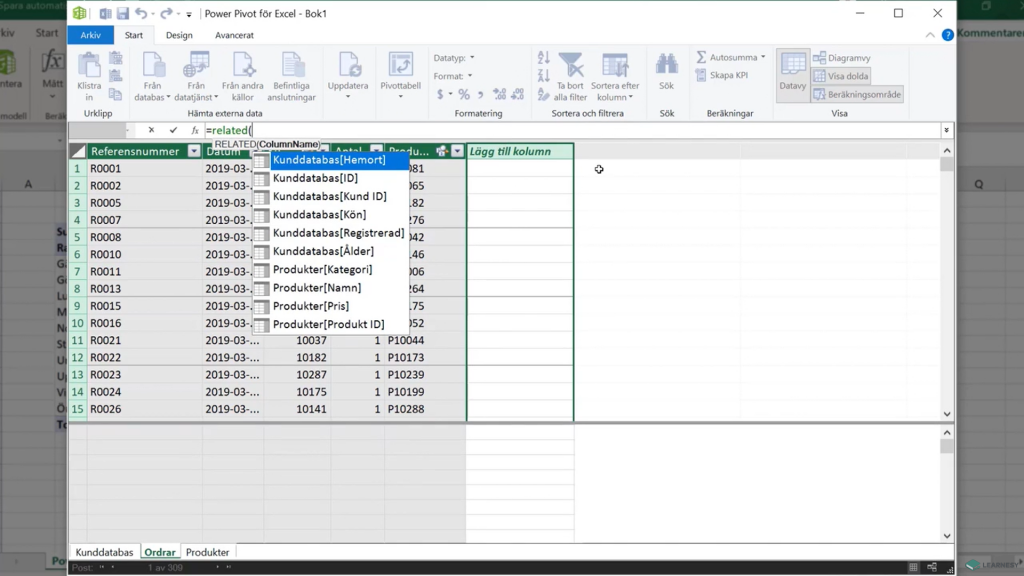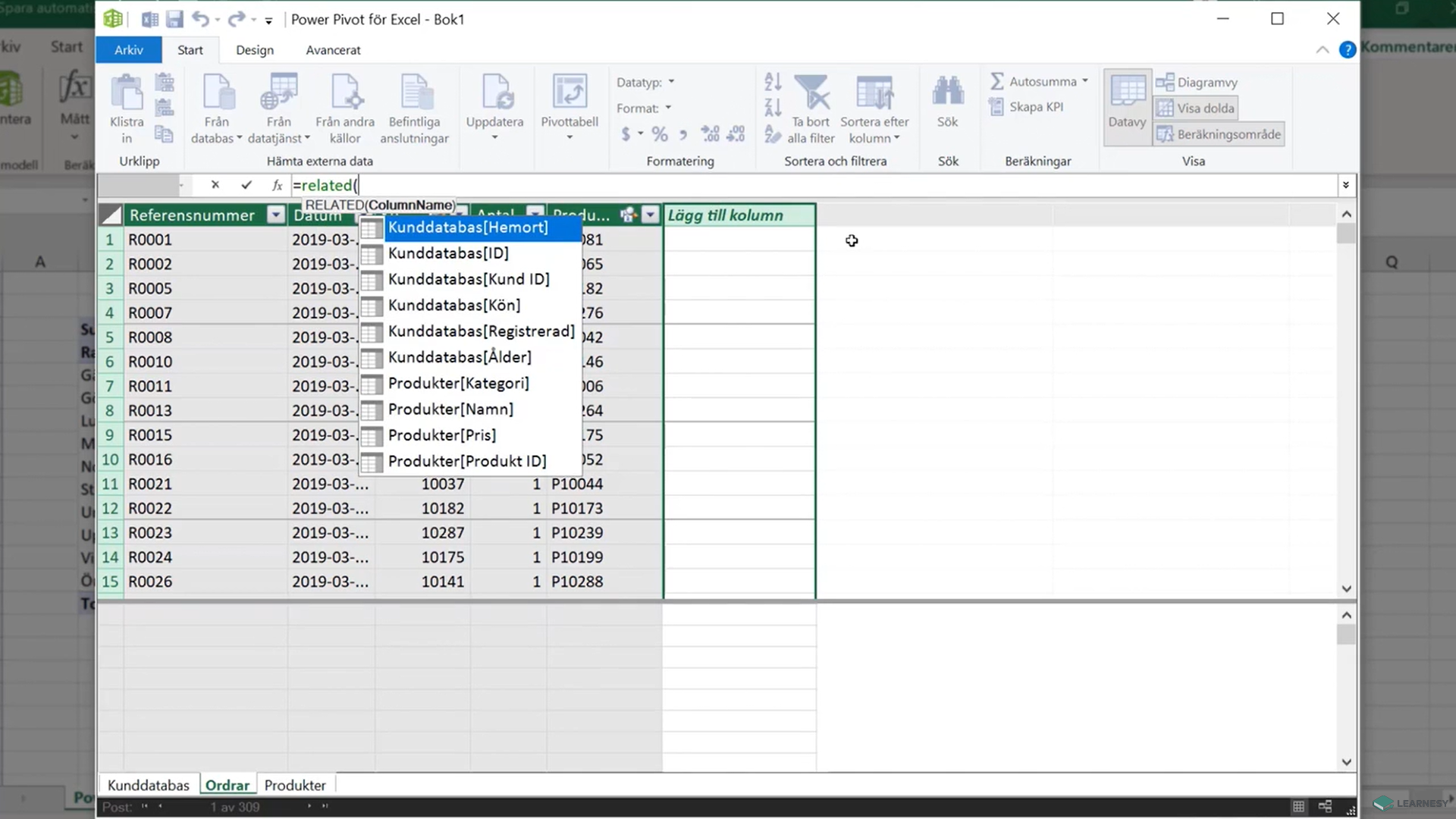 Measures
Measures are calculations that are applied to large amounts of data for data analysis. This course gives you an introduction to the concept and how to use it to provide new insight into your data.
Data Analysis Expression (DAX) formulas
DAX formulas are special measures that can take in multiple columns as arguments and can process big data in a way that Excel cannot. Learn the most common and useful DAX formulas as well as how  these measures work.
Related courses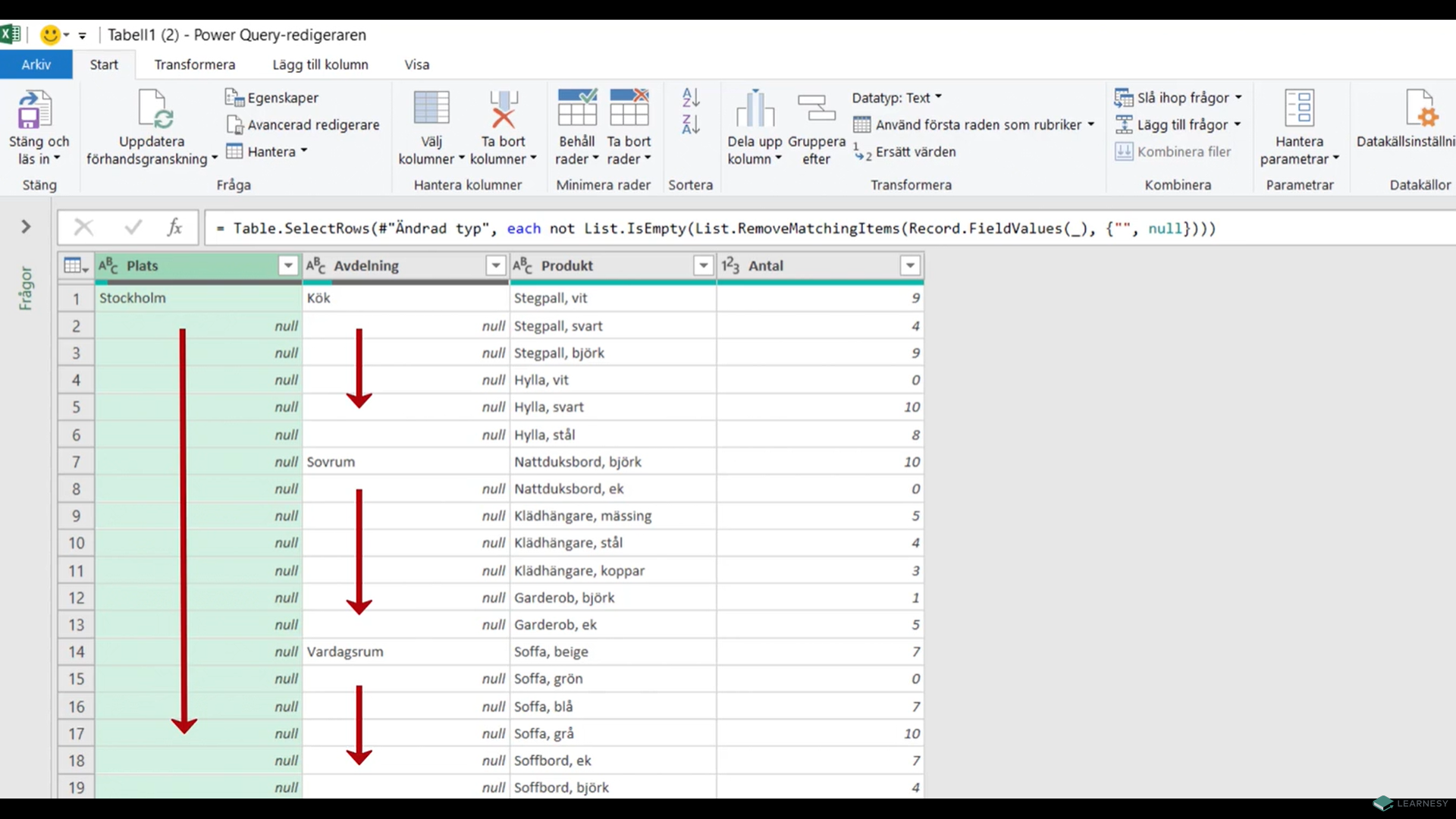 Power Query Essentials
Beginner
Power Query, or Get & Transform, is Excel's data management tool, which is used to, among other things, import, process, and combine data. You will learn how to organise and...
Course details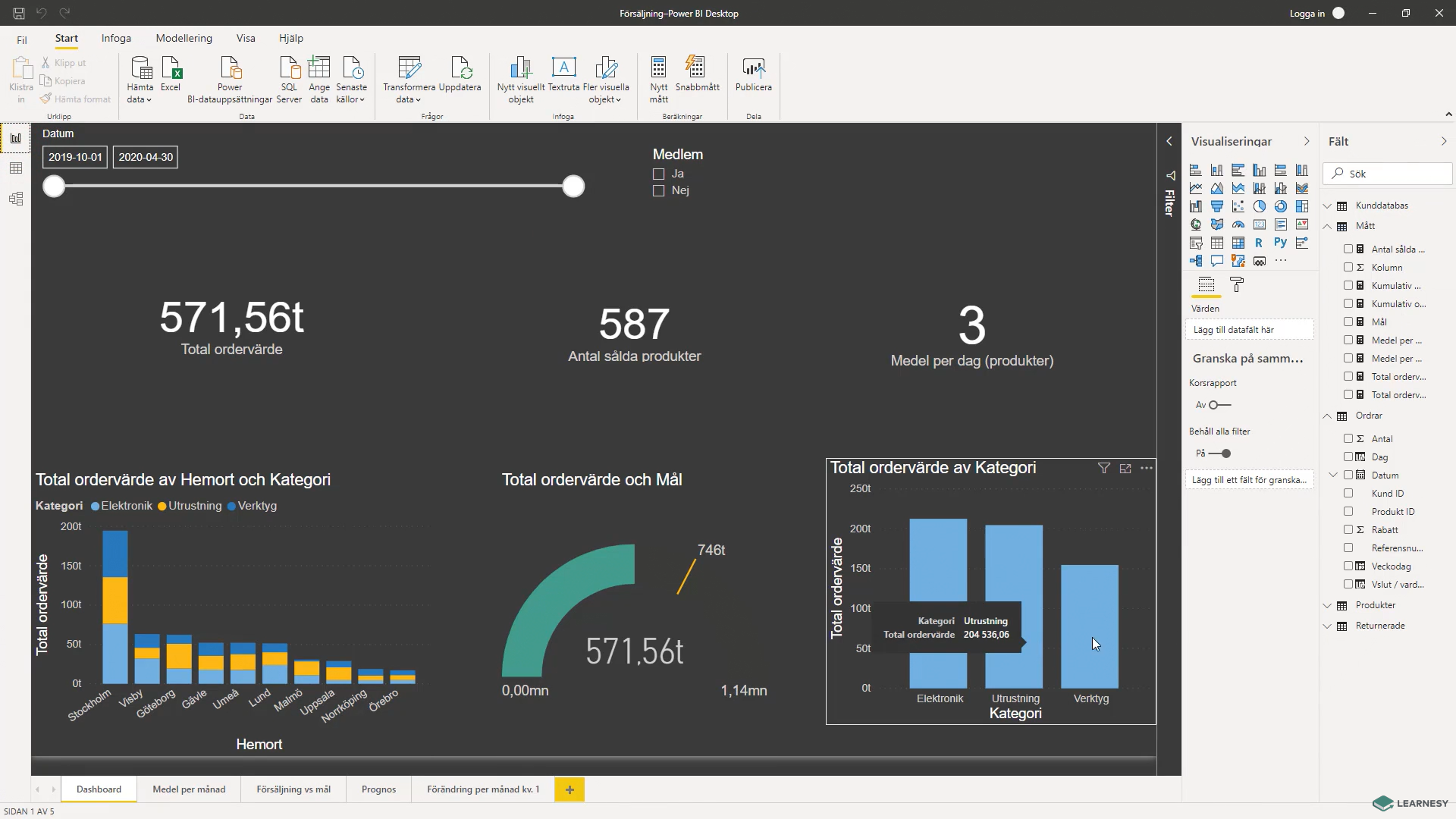 Power BI
Beginner
Create dynamic reports and visualisations across large amounts of data using DAX formulas. The course creates a full report from scratch, which helps you as a beginner to follow all...
Course details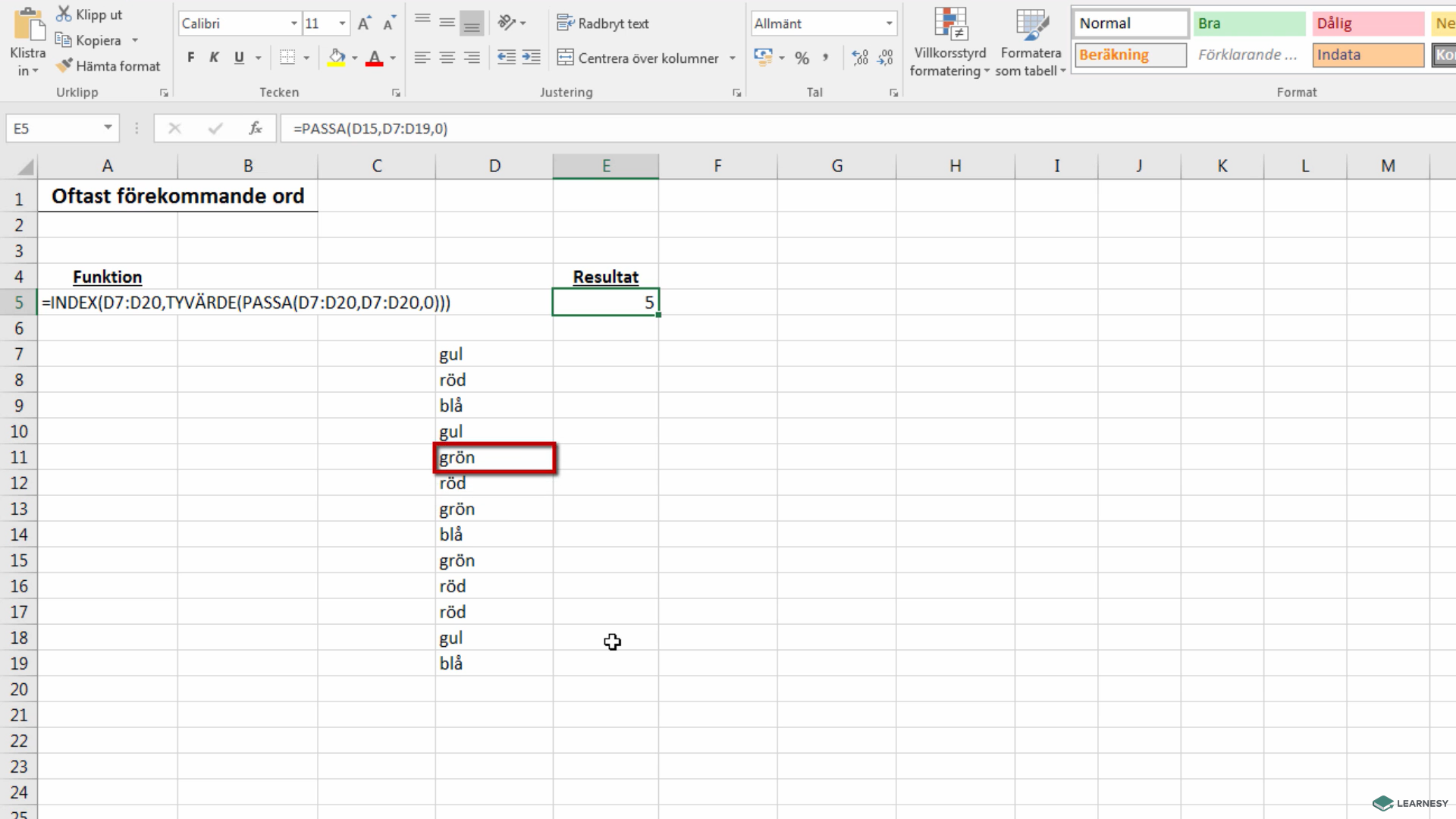 The Excel Functions Guide
Beginner
Learn how to efficiently manage databases, clear text in cells, and retrieve values from other tables. The course also walks you through how to combine functions, which is required to...
Course details