Excel Essentials
The ultimate guide to mastering Excel
From beginner to expert with Excel Essentials – the ultimate guide to mastering Excel. Explore the functions, formulas, and techniques necessary to manage data, create charts, and automate worksheets in Learnesys' most comprehensive Excel course!
Short lessons that facilitate your learning
Take the course at your own pace
Repeat as much as you want
Quizzes and practical exercises in Excel
The course takes about 10–12 hours to complete
Access to the course for 12 months
Personal and digitally shareable diploma
Save lessons as favorites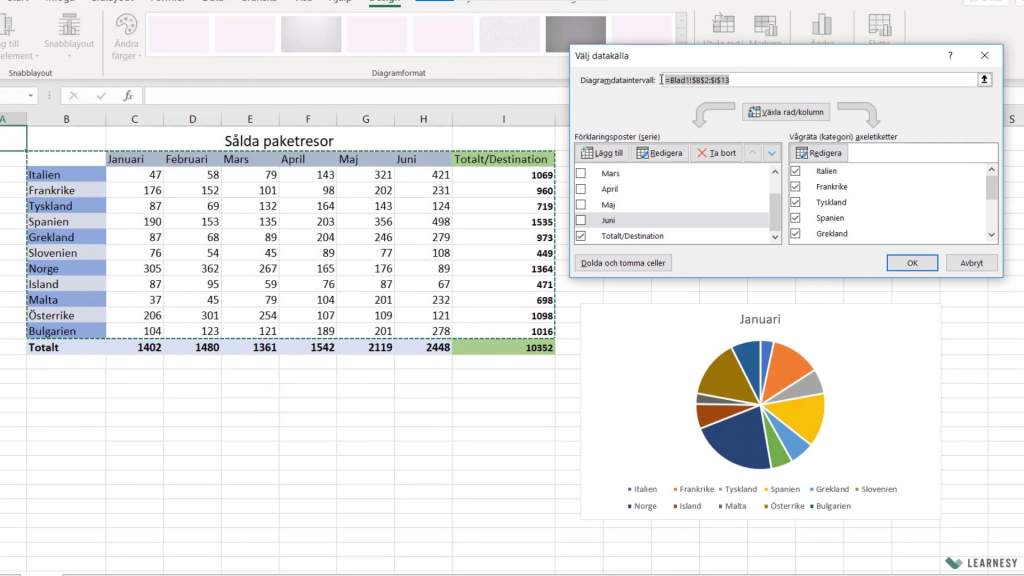 Some of the things you will learn in this course: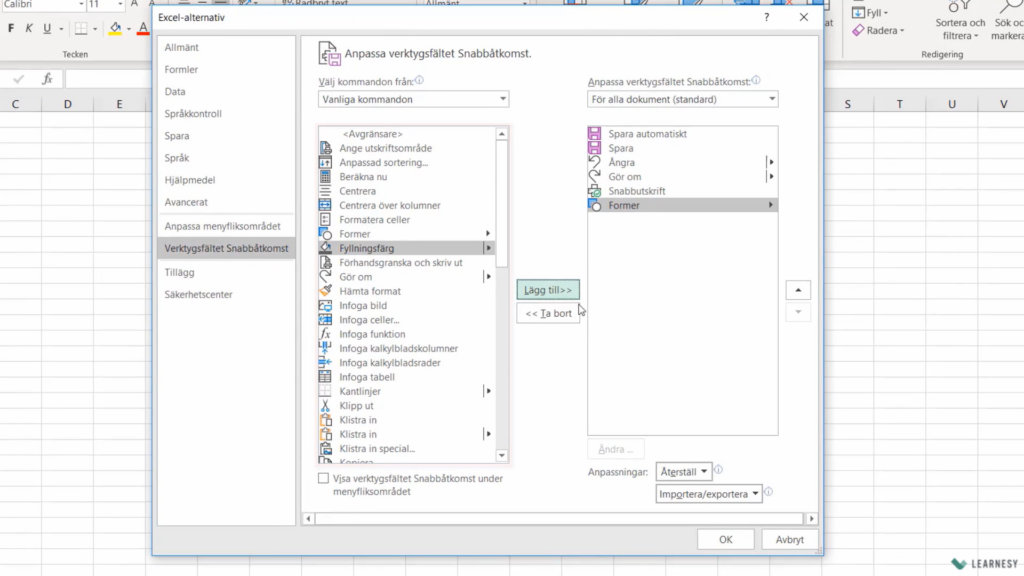 Learn the basics for fast navigation
The key to excelling in Excel is to get the fundamentals right from the start. Explore cell handling, formatting, and formulas in Excel. Once the basics are in place, you will feel comfortable in your workflow and won't need to ask colleagues or Google for help.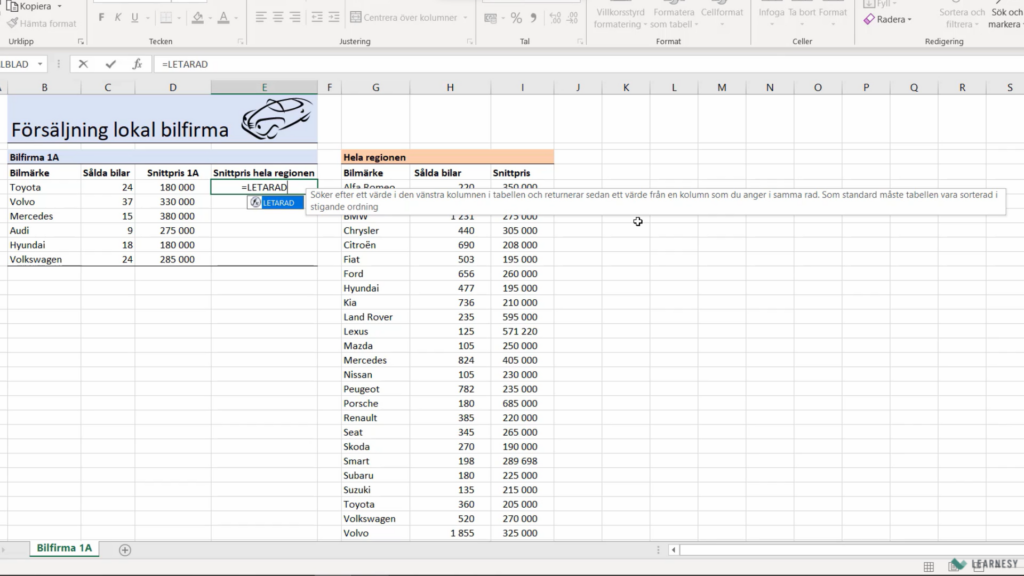 Functions – how do they work?
Functions may at first feel very alien, but after going through Excel Essentials, you will be able to easily use the most useful functions such as VLOOKUP, IF, and SUMIF. Learn how to get data from separate ranges of cells, return sums based on references, and more.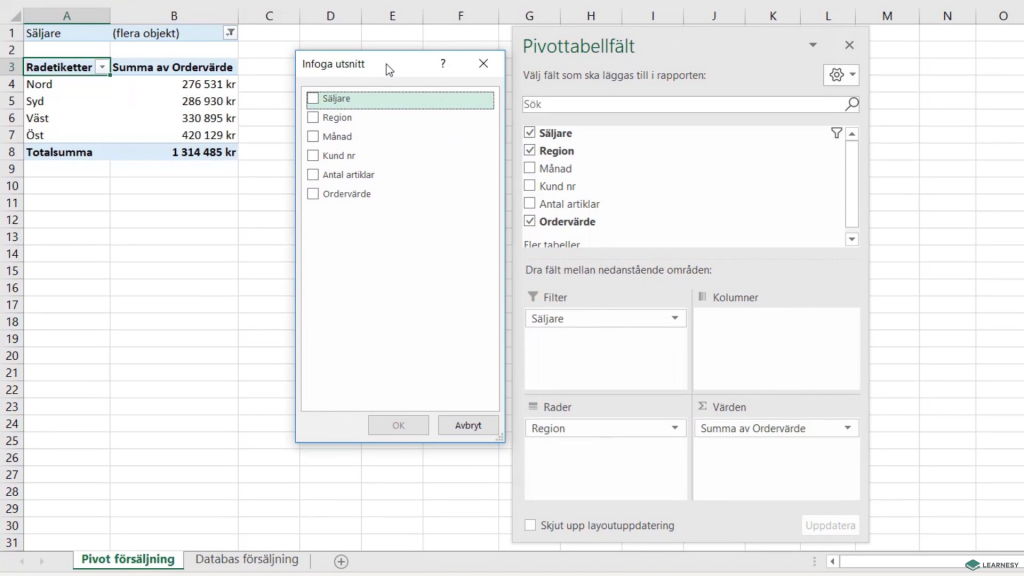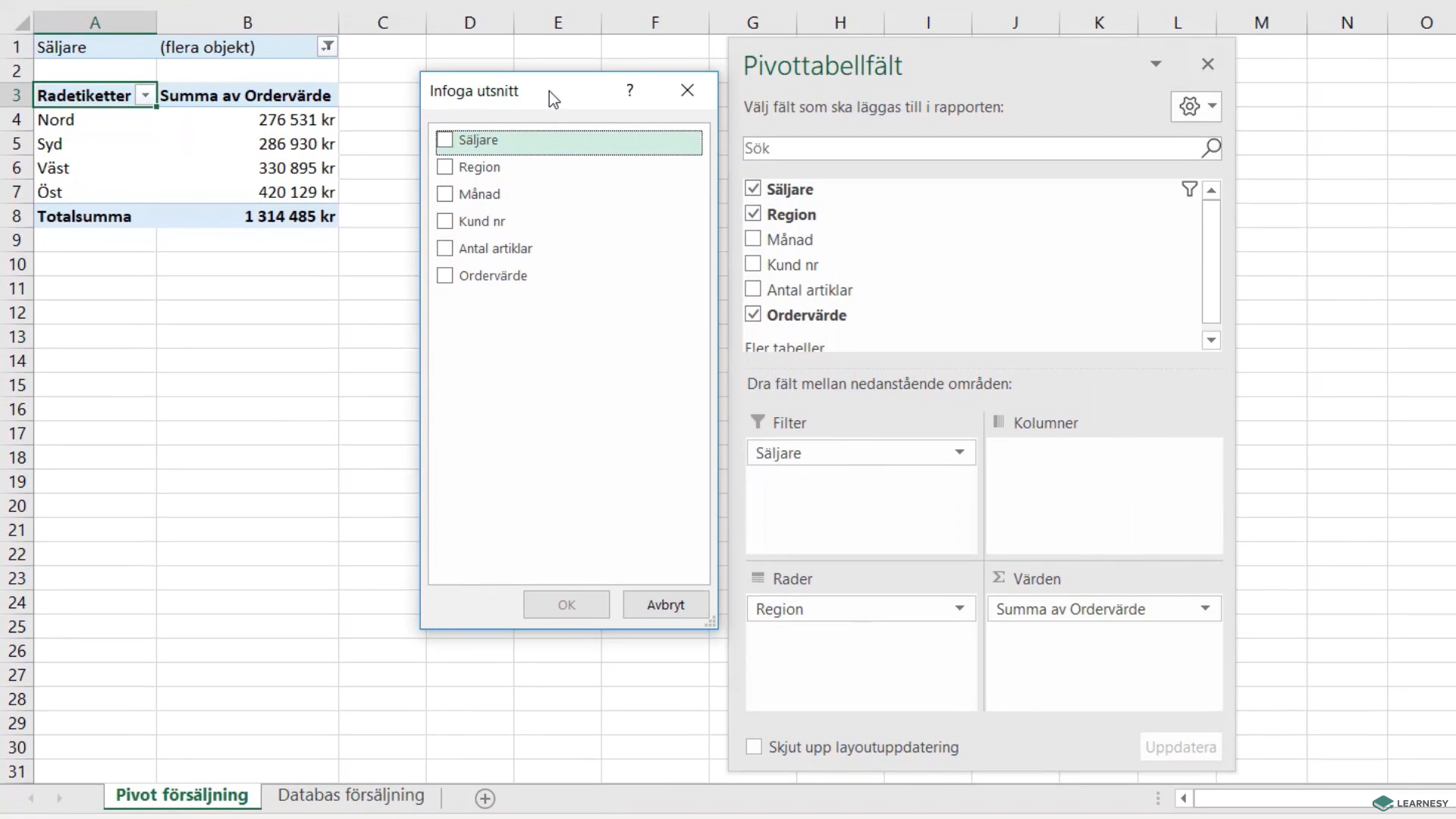 Analyze with Excel's PivotTables
Learn how to organize and analyze data dynamically, and create clear reports using PivotTables. After this chapter, you will be able to analyze large datasets efficiently and make well-informed decisions.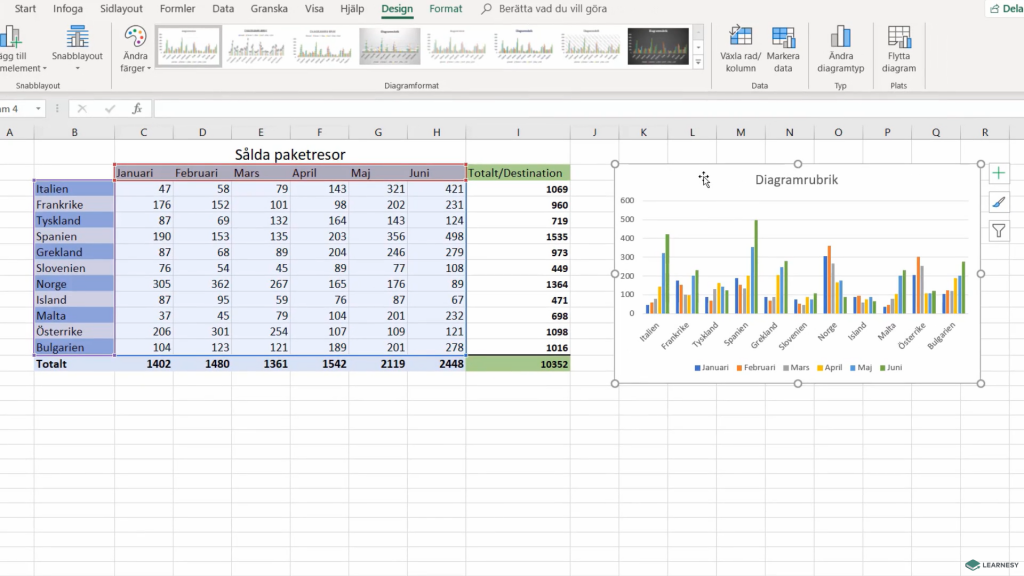 Use charts for data-driven decisions
Bring your data to life by creating compelling charts and visualizations. Explore various types of charts and customize them to your needs. Learn to visualize trends, comparisons, and patterns in a convincing manner. Learn to present your results in an engaging and professional manner using Excel's charting tools.
More about the course
The online course in Excel will start off by teaching you the basics in Excel, how to line up your data to look professional and other basic functionalities. We then move on to more advanced areas like Excel's PivotTables, how to perform certain functions such as "VLOOKUP" and "IFERROR" as well as how to save time using macros.
Approximately 80

lessons

divided

into

14

chapters.

Total

video

time:

About

3.5

hours.

Estimated

time

to

take

the

course

including

quizzes:

10–12

hours.

Average

duration

per

lesson:

2–3

minutes.

Personal

course

certificate

after

you

have

completed

100%

of

the

course.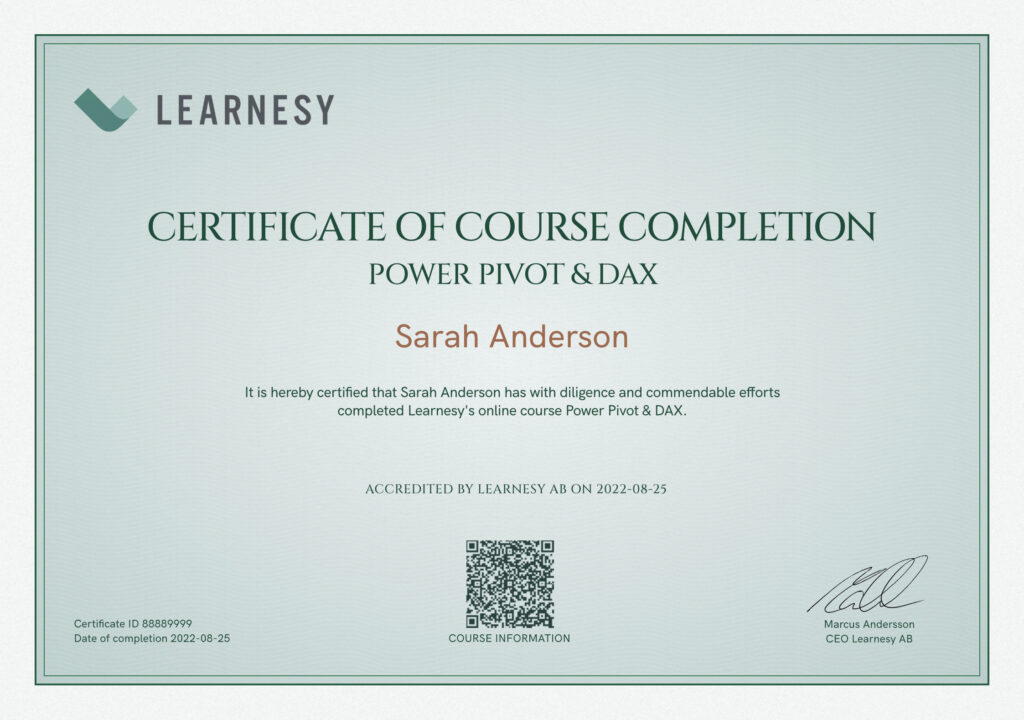 FAQ
Who should take this course?
This course covers a wide range of knowledge in Excel, and targets beginners or those who are self-taught in the subject.
Does the course include exercises?
This course uses many and short exercises. If you want to follow along with the lessons, you can do so by downloading the documents that are attached to each lesson. For each lesson there is an associated quiz, where many of the questions also contain an attached file.
I have previously used Excel. Is this course for me?
Yes, there is useful knowledge for almost everyone in this comprehensive course. If you feel that you still master the areas covered in the course, you can instead choose to take one of Learnesy's more advanced courses in Excel.
How long does it take to complete the course?
This course takes an estimated 10-12 hours. If, on the other hand, you download all the available lesson materials in order to perform the same actions as in the lessons yourself, this course will take an estimated few hours longer.
Where can I turn if I need help with the content of the course?
You'll find our forum helpful, where you can turn if you have questions regarding the course content or questions about Excel in general.
Are there enterprise solutions for this course?
If you want to easily and uncomplicatedly give your employees new or a refresher of their Excel skills, you can contact [email protected].
I am looking for an Excel course for a group of students as working life requires good Excel skills. Can you help me?
If you are an educational institution that wants to offer its students supplementary Excel training, you can contact [email protected].
For other questions?
For other questions, you should first read our FAQ.
Can't find your answer? Contact [email protected].
Meet your teachers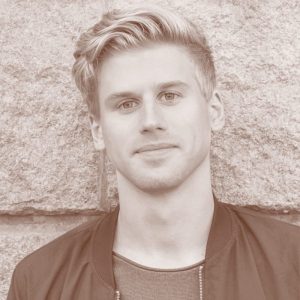 Emil
Course creator, Learnesy
Emil is an important part of our team of course creators. He has been creating courses on Learnesy since 2017 and has previous multi-year education in computer science.
Many of the popular courses that can be found in Learnesy's course range have been developed by Emil and he has a broad competence in Excel, data analysis and programming.
Choose what suits you best:
Excel Essentials
249 kr / month
Billed yearly. VAT will be applied.
Access to all material 24/7 for 12 months

Complete the course when it suits you

Repeat freely during access

Course maintained and updated continuously

Personal and digitally shareable diploma by course
Take this course
All courses
599 kr / month
Billed yearly. VAT will be applied.
24/7 access to all of Learnesys courses for 12 months

Take full courses or see only the lessons you need

Save your favorite lessons with the favorite feature

Get ongoing updates in the courses

Personal and digitally shareable diploma by course
Take all courses
For teams
Personal Account Manager

Personal account for all users

Choose the courses that suits your needs

Multi-user discounts

Optional Kickoff at startup

Statistics via Data Insight

Technical support

Unique login domain
A selection of customers: