Updated certificates + competition!
We have updated our certificate both in appearance and with new features. Now you are able to show in detail what you have learned during the course. In addition, you can now as well share your certificate! Put in on your Linkedin, CV or wherever you want!
Click here to read this in Swedish
Here we show how to upload your certifikate on Linkedin:
1.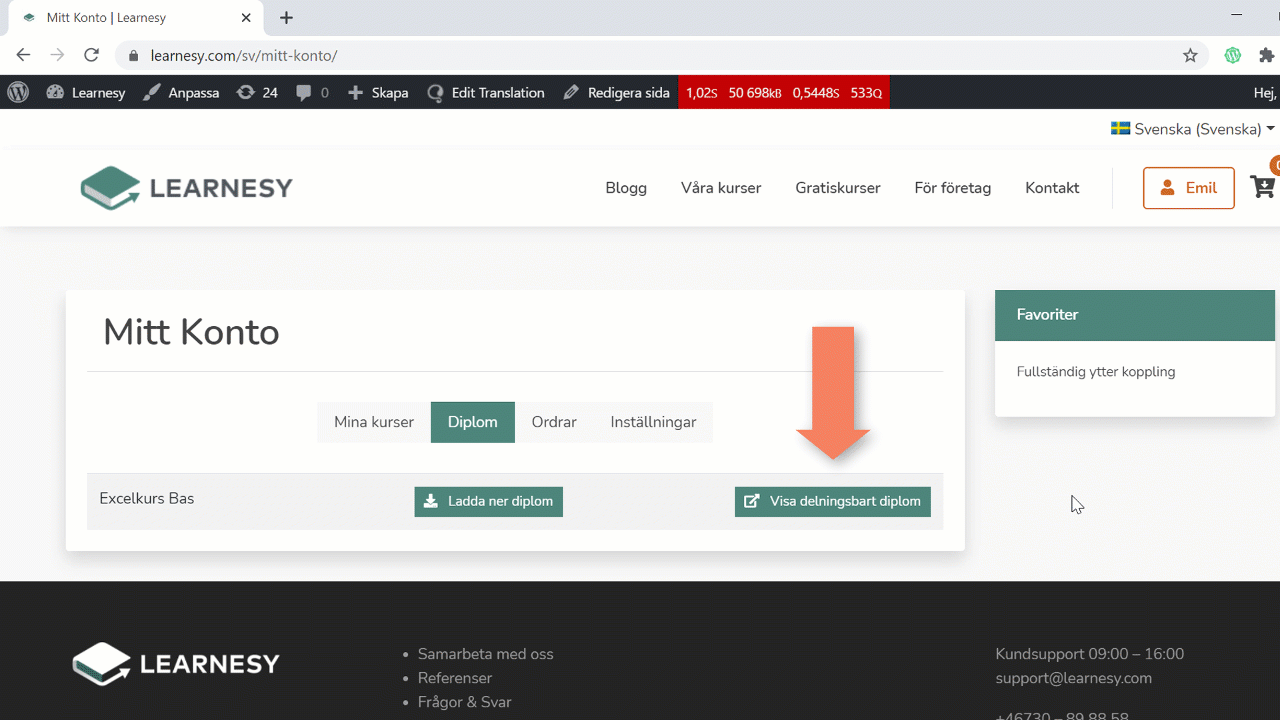 2.