In this online course in PowerPoint, you will learn how to navigate the program effectively and also how to get the presentation's message across to your audience.
Take the course at your own pace
Practical exercises and quizzes
Personal and digitally shareable diploma
Save lessons as favorites
The course takes about 6 hours to complete
Access to the course material for 12 months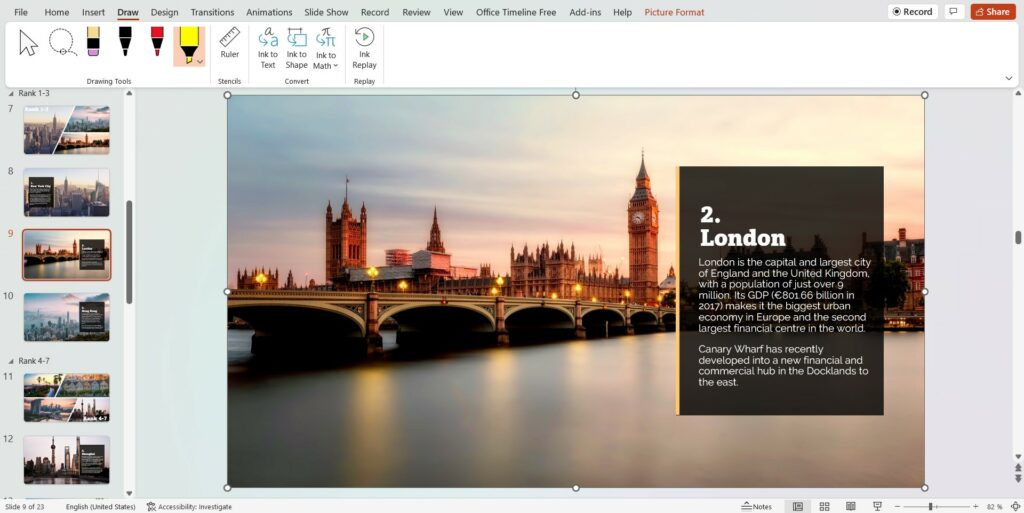 Some of the things you will learn in this course: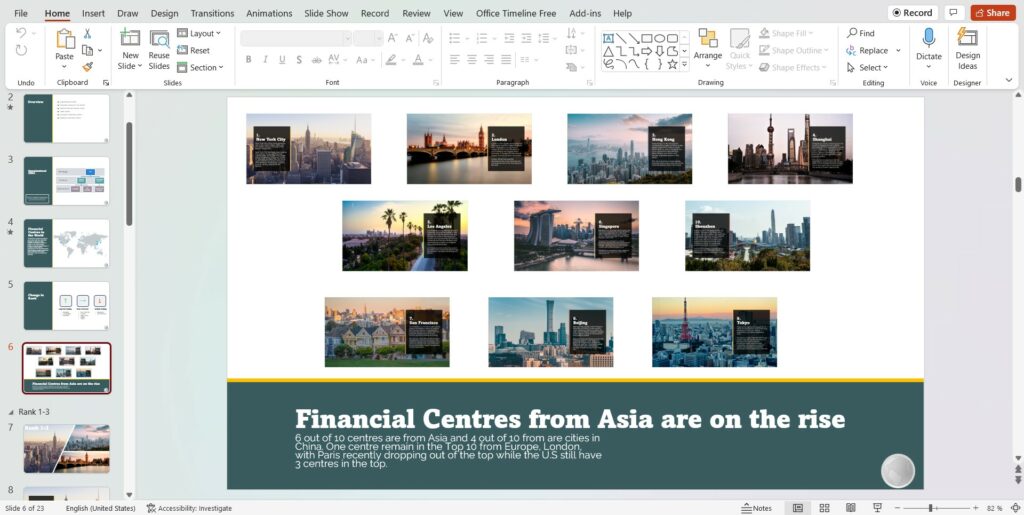 Get to know PowerPoint
Learn the different parts of PowerPoint, how to access them and how to use them, as well as general tips for creating a full-fledged presentation.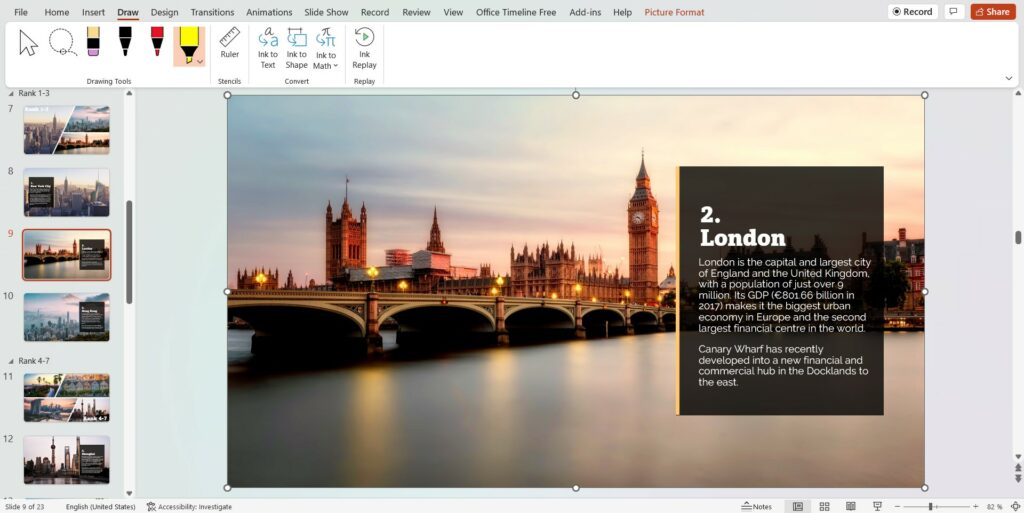 Add figures, diagrams and illustrations
A presentation without visual elements is like a sandwich without bread! Learn how to add and manipulate images to support arguments within a presentation.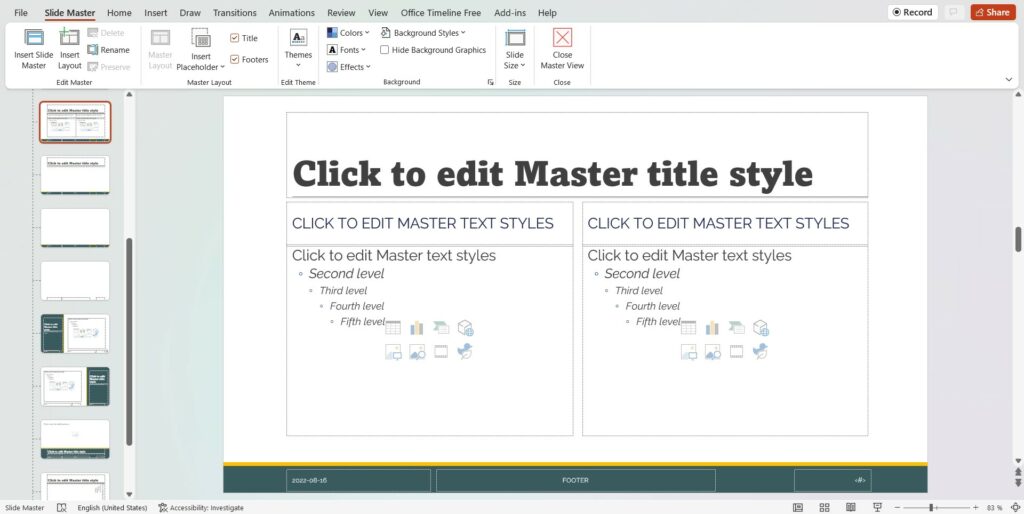 Add video and animations
Complement your presentations with multimedia elements and animations to further elevate your message!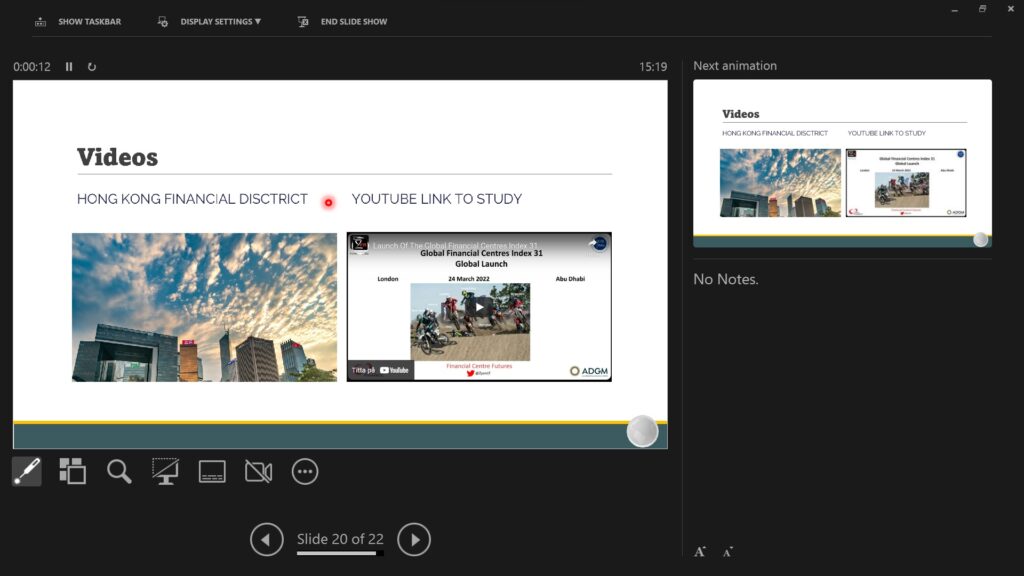 Presentation and preperation
Learn how to present and prepare your presentation with helpful tools, tools that facilitate your presentation.
More about the course
This online course will start with the very essentials where you get to know the interface and how the program is structured. You'll then get to learn techniques when giving a presentation. After completing the course, you will know how to work with slides, content, pictures, figures, diagrams, animations and videos.
Course format: PowerPoint course online
Target group: Beginners and self-taught
You get access to the course for 12 months
51 lessons divided into 11 chapters
Estimated time to complete the course including quiz: 3-4h
Average length per lesson: 2 minutes
Personal course certificate after you have completed 100% of the course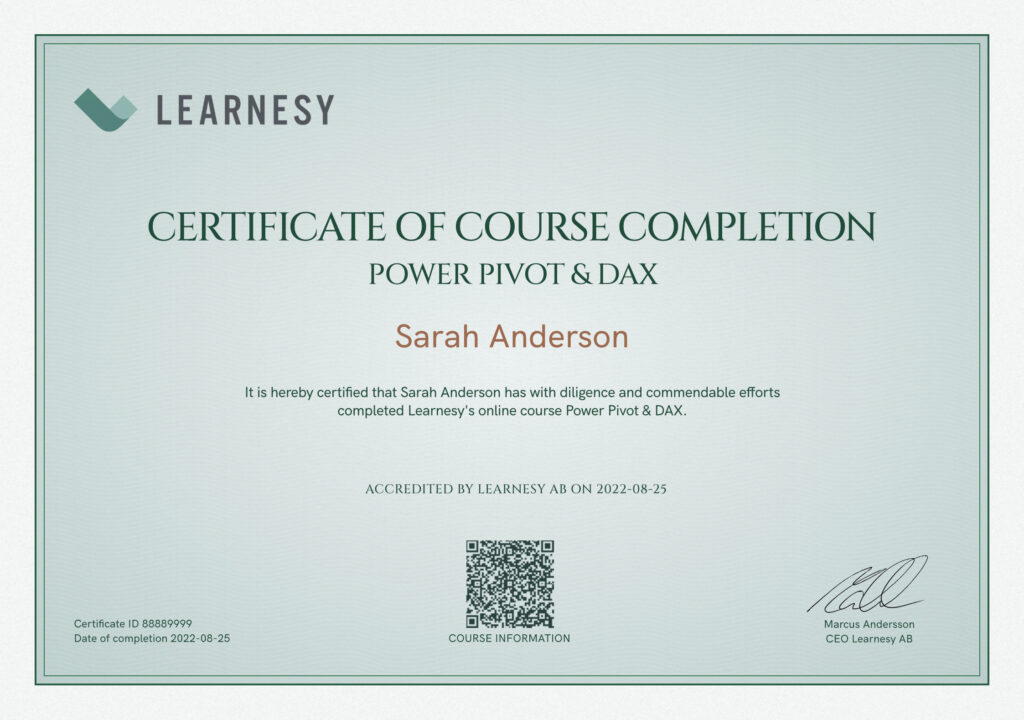 Take your PowerPoint presentations to the next level!
Choose what suits you best:
PowerPoint Essentials
249 kr / month
Billed yearly. VAT will be applied.
Access to all material 24/7 for 12 months

Complete the course when it suits you

Repeat freely during access

Course maintained and updated continuously

Personal and digitally shareable diploma by course
Take this course
All courses
599 kr / month
Billed yearly. VAT will be applied.
24/7 access to all of Learnesys courses for 12 months

Take full courses or see only the lessons you need

Save your favorite lessons with the favorite feature

Get ongoing updates in the courses

Personal and digitally shareable diploma by course
Take all courses
For teams
Personal Account Manager

Personal account for all users

Choose the courses that suits your needs

Multi-user discounts

Optional Kickoff at startup

Statistics via Data Insight

Technical support

Unique login domain
A selection of customers: